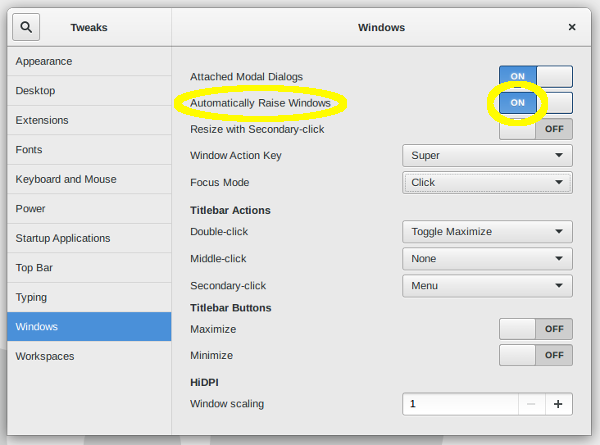 I love Gnome 3… except when I am using a terminal, decide to launch Chrome by clicking on its icon in the Dash and not realising that the terminal still have focus despite Chrome being shown on screen. Consequently, typing, say, www.noulakaz.net and pressing enter only sends these keystrokes to the terminal (despite Chrome being shown) with potentially serious consequences.
But lo and behold, I have just found a solution. Just launch the Gnome Tweak Tool as shown above and put "Automatically Raise Windows" to ON.
I have regained my sanity!