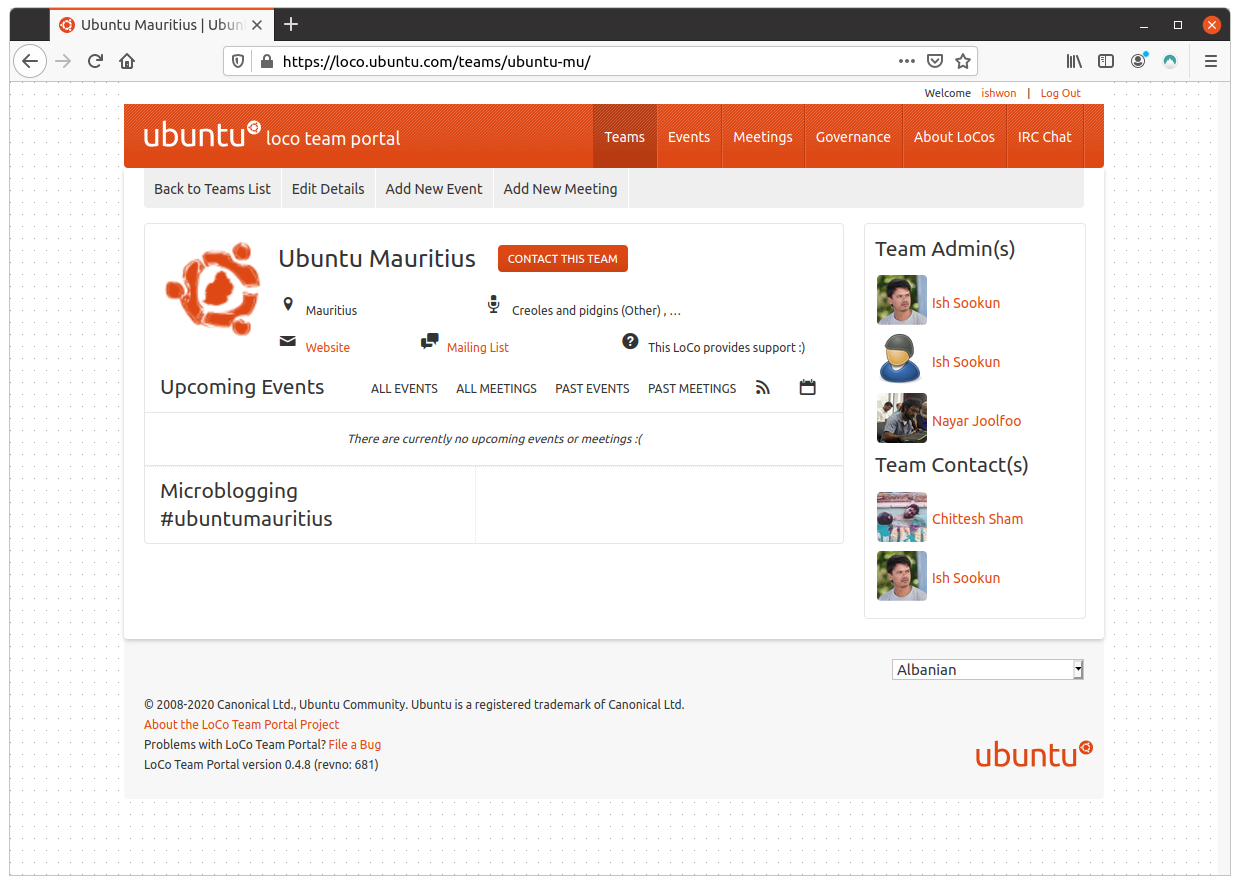 Last week, Chittesh and I were discussing about Ubuntu 20.10 and we shared how things are effortless and boring. I installed Ubuntu on my personal laptop the previous week-end. I was indeed impressed by the out-of-the-box experience with the drivers and codecs.
For a long time I had forgotten that Ubuntu has the tendency to keep things as "human" as possible; and therefore adhering to their motto, "Linux for human beings!"
Out of the discussion, we then decided we will put some energy into the dormant Ubuntu Mauritius LoCo Team. The latter was created in 2011 and we organised a few events around those years, such as the Ubuntu Global Jam and Installation Festivals. Later on, I continued to focus on my experiments with openSUSE and spent less time at the Ubuntu activities.
In 2021, we are going to sort out a few things and make the Ubuntu Mauritius group active again. Chittesh has agreed to take on the reign. He is already the team's go-to person. Expect to see more purple desktops next year!