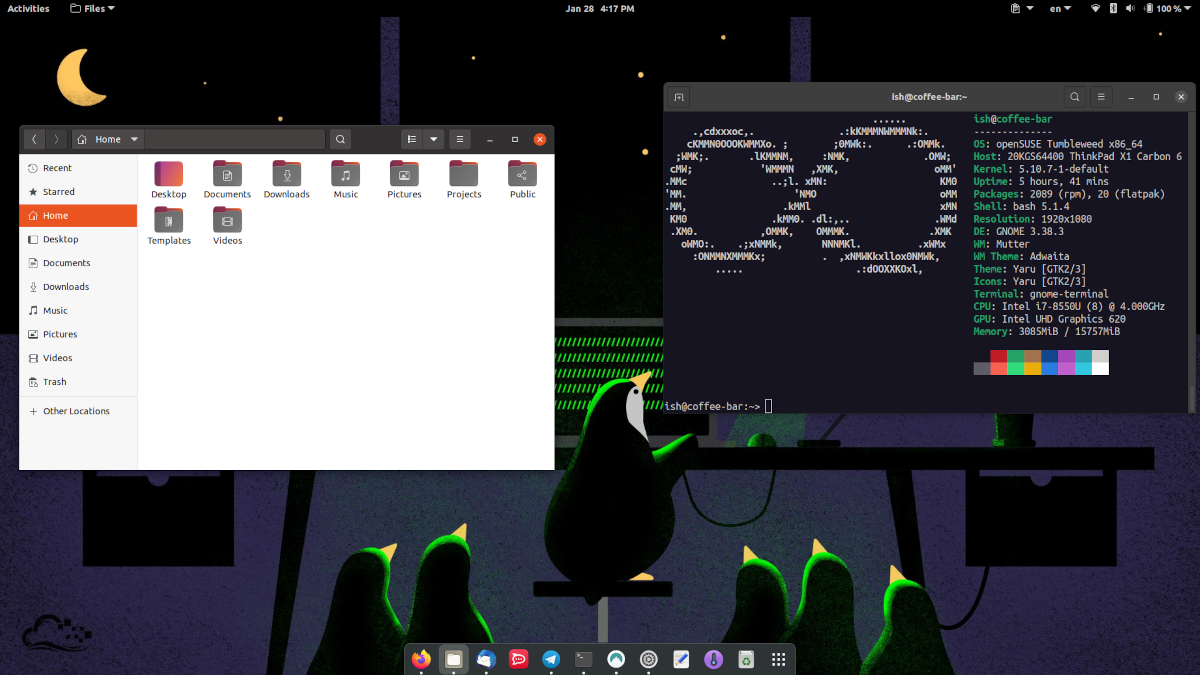 I tweeted about a blog post which I published on opensuse.mu, explaining how I configured the GNOME desktop theme Yaru (by the Ubuntu community) on my openSUSE Tumbleweed machine. The tweet got a lot of reaction, not just for the blog post or cool Yaru theme but also for the nice wallpaper showing penguins using a computer.
Our friends in the #Ubuntu community did a nice job with the Yaru theme for the #GNOME desktop. If you'd like to have the same theme on #openSUSE, then I wrote the instructions at the https://t.co/6SlMP0kbqY blog.https://t.co/NraGym2KZL pic.twitter.com/pRO93SjeTC

— Ish Sookun (@IshSookun) January 28, 2021
I got a question whether the wallpaper was freely available. The answer is yes. The wallpaper was released, among many others, by Digital Ocean in 2016.
We've made a handful wallpapers which you can find by sailing to this link: https://t.co/QerTGG51Ig pic.twitter.com/UUOMM7W9X3

— DigitalOcean (@digitalocean) April 7, 2016
You can head to imgur.com now and grab a cool wallpaper for your Linux desktop.