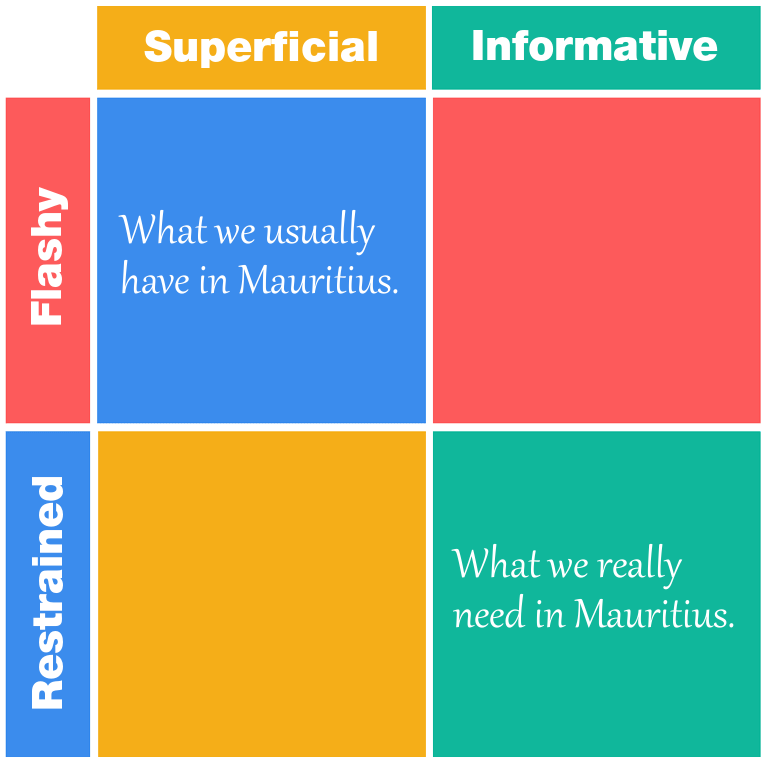 Infotech 2017 has started.
And I am happy to notice that, except for one or two stands, things are much more "Informative and Restrained" compared to previous editions where things tended to be "Superficial and Flashy".
Allow me to explain.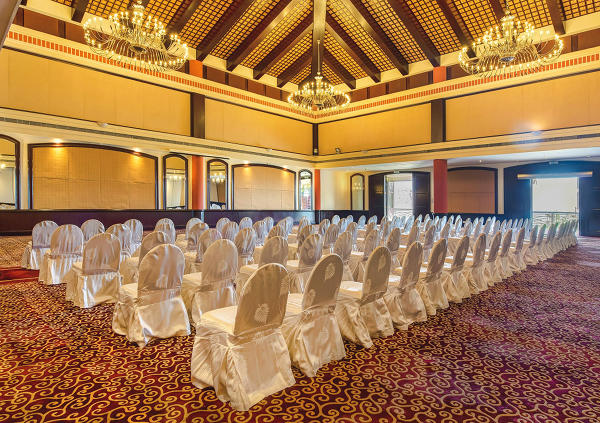 In Mauritius, for the past few years, we have become a nation of seminars, workshops, conferences and exhibitions and, unfortunately, many of them are quite superficial and very very flashy indeed. For the past six months, I have been to many such events where the venue was beautiful (a nice hotel with a beautiful view of the lagoon), the food was excellent, the hostesses out of this world but where, personally, I felt that there was not much to listen to and learn from, except from a minority of the speakers. This is what I call "Superficial and Flashy".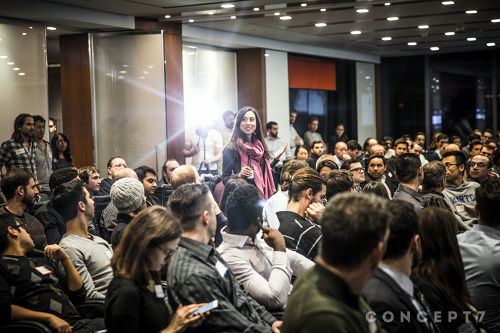 What I would prefer to have, from a personal point of view, is the kind of chaotic geekish meetup as pictured above. An event where intelligent people of all horizons can meet, exchange views, share ideas and move forward together. Of course, there is a need for a venue and some food but nothing ostentatious. This is what I call "Informative and Restrained".
The thing is that it is easier to do "Superficial and Flashy" than "Informative and Restrained". The reason for that is that to be informative, the speakers need to be of high-caliber and need to be properly prepared.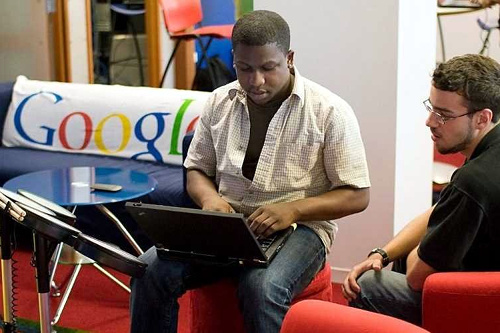 This is your typical Googler. Similar people are changing our worlds everyday at Google, Facebook, Amazon, Apple, etc. but also in the IT division of most of the companies in the world. And, before you laugh, let me remind you that they run the world.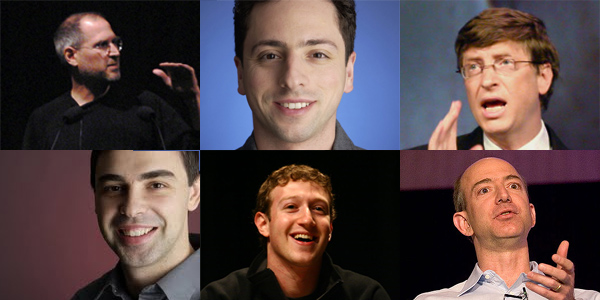 Pictured above are some of the people who have basically built the world as it is known today. Without them, we would still be waiting for The A-Team to be shown on TV on Saturday night. They are Steve Jobs (Apple), Sergey Brin (Google), Bill Gates (Microsoft), Larry Page (Google), Mark Zuckerberg (Facebook) and Jeff Bezos (Amazon). The missing ones being Linus Torvalds (Linux) and Richard Stallman (Free Software Foundation).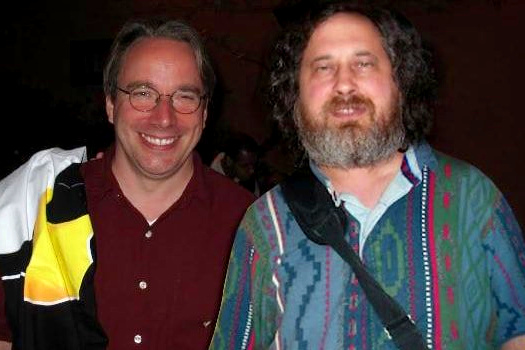 Of course, we won't have Steve (RIP), Sergey, Bill, Larry, Mark, Jeff, Linus or Richard at Infotech. Maybe next year…
But we'll have the 2nd best thing: the (real) innovators of Mauritius, each on his/her respective "Informative and Restrained" stand and willing to share his/her passion with you.
You just have to put aside your tendency to value the "Superficial and Flashy", walk toward them and talk to them.
Enjoy

(First photo, courtesy of Le Méridien. Second photo, courtesy of Concept7. Third photo, courtesy of Business Insider. Fourth photo, courtesy of Youth Connect. Fifth photo, courtesy of PC Risk).