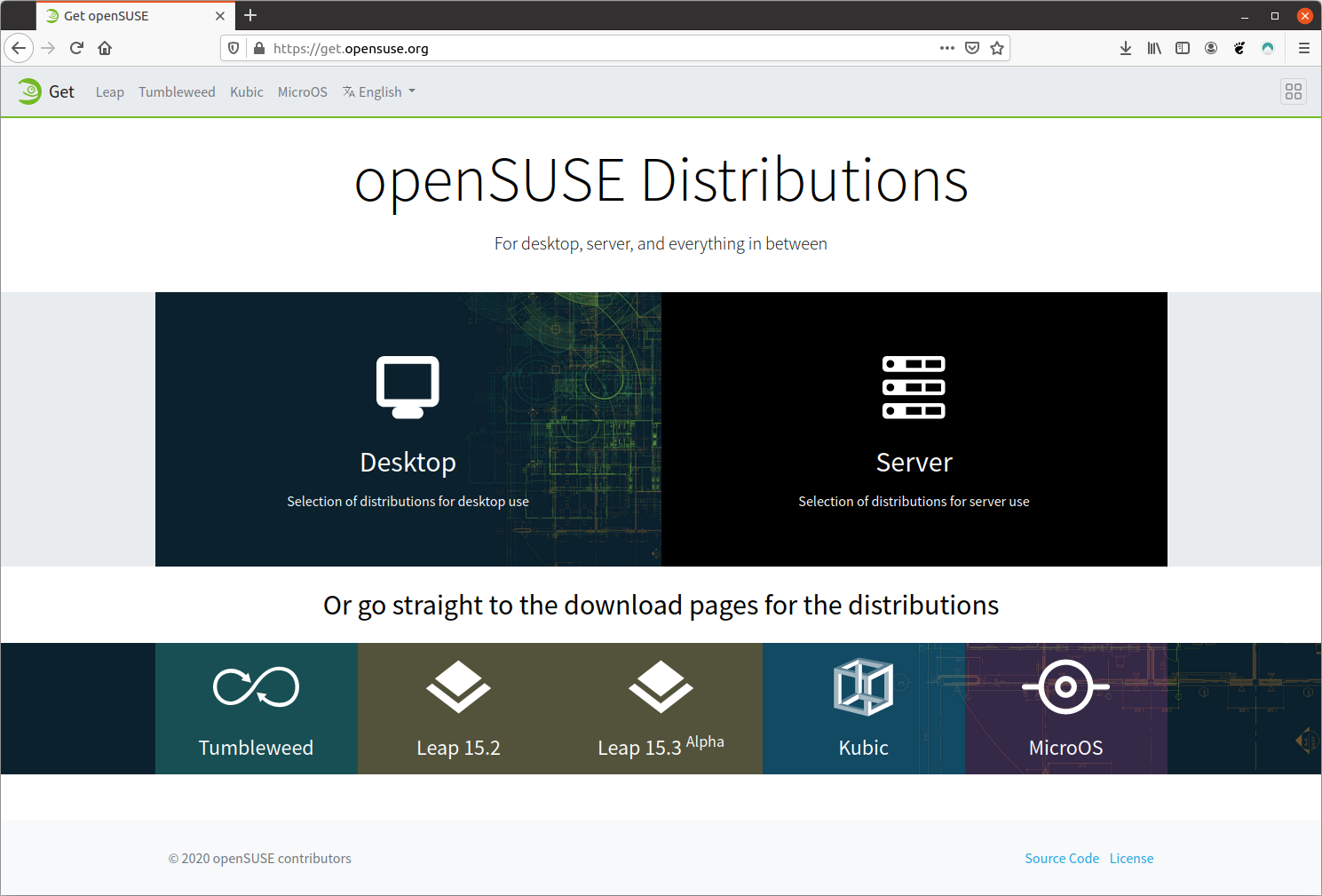 Previously, it would take someone new to the project quite some time to learn about the distributions and understand their differences. Not every new openSUSE user would know that it's ideal to use openSUSE MicroOS for single-purpose server hosting and Kubic for container orchestration with Kubernetes.
Thanks to a revamp of the openSUSE Project website, now the distributions get a dedicated page at get.opensuse.org.
A little work is still needed on the documentation part for each specific distribution. If you would like to help with that, you are most welcome. Join the openSUSE Documentation mailing list and coordinate with what's already being done to improve doc.opensuse.org or head to GitHub to have a look at the current opened issues. You will also find instructions on how to start contributing to the openSUSE Documentation.
For now, each distribution's individual page on get.opensuse.org points to the same official documentation guide which is Leap-centric. The documentation does not cover specific instructions for MicroOS, Kubic or even Tumbleweed.