Every 21 April, we celebrate the World Creativity and Innovation Day in Mauritius.
This year, the Mauritius Research Council organised a workshop on Creativity and Innovation and the the ICT Advisory Council, which I preside, was given a slot of 30 minutes. I quickly prepared a few slides like I like them to be (beautiful, memorable and witty) and I asked Logan Velvindron and Ish Sookun, both members of the ICT Advisory Council, to join me in a panel on Creativity and Innovation among Youth.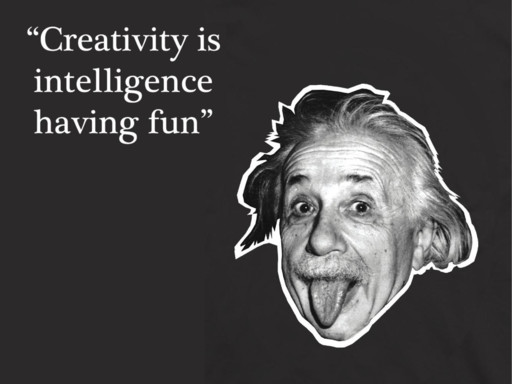 The first topic was about having fun when learning and creating. I mentioned that school and teachers can be boring, especially in our age of having Wikipedia and YouTube in our pockets. I said that it was time for our education system to become fun again, where young people can enjoy creating and learning a lot of new things in the process. Both Ish and Logan explained how fun they have everyday at work and how important this is for them.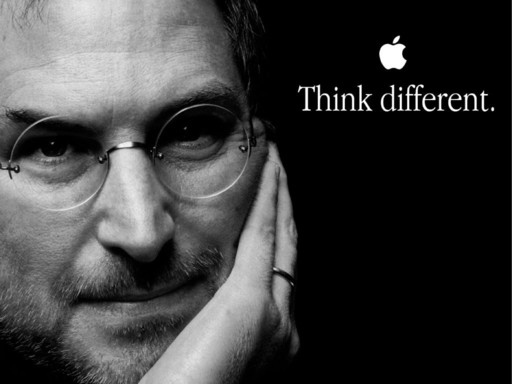 The second topic was about not to be afraid to be different. In Mauritius, we have a culture of conformism. Women have specific roles to play. Kids also. And, of course, everyone should remain at his place. This is bullshit! Our world is created by people who think differently and who are not afraid to take risks and disrupt existing establishments… Logan and Ish told the audience how they discovered computers, decided to become geeks and do things differently from others. They were very thankful to have supportive parents who didn't try to impose anything on them.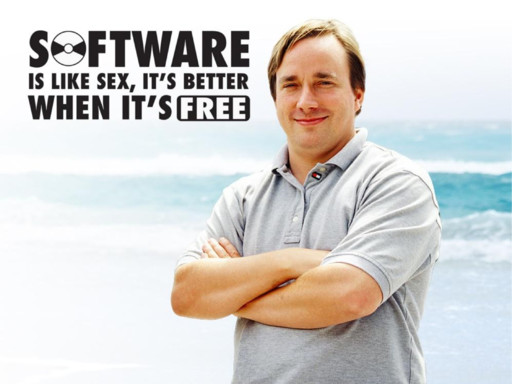 The third topic was about being a geek and the value of open source software for a country like Mauritius. I explained that open source software is free and this is very important for Mauritius which is not a very rich country. But I also explained how having access to the source code of software is essential for Computer Science teachers like me to create the new generation of top programmers which Mauritius will need in the future. Young people cannot learn complex programming just by reading a book or listening to a teacher: they need to see real source code of real complex software. Logan and Ish explained how they got involved in open source software and how we all now form part of organisations such the Linux User Group of Mauritius and Hackers.mu and the value those organisations have.
The last topic was about being a doer rather than a talker and that aiming for perfection, while sometimes a good thing, can sometimes prevent us from achieving. This is something I have noticed over the years in Mauritius: we love our committees. Doers are not revered though. This mentality has to change. I told the audience that we are as good as anyone from anywhere, whether it is the USA or France or India. But we should stop focusing on doing speeches. We should identify small but important problems and find feasible solutions for them.
After the panel, I got a question from Anibal Martinez who is collaborating with the Government to set up an incubator. He asked me how we can solve the Computer Science education issue in Mauritius.
I told him that in the short term, a lot can be done with ad-hoc training courses, such as the ones that I provide at Knowledge Seven. But this is not a viable model for the country. In the medium to long term, state-funded universities should find a way to revamp their Computer Science departments, which are absolutely substandard at this moment, to produce an adequate number of very competent computer scientists every year. The industry is ready to move up a level but there are not enough competencies.
The Mauritius Research Council (MRC) organized a full-day seminar on Innovation and Technopreneurship to commemorate the International Day for Creativity and Innovation. I received an email on the 13th of April 2016 from the Mauritius Research Council with the invitation and draft programme attached. Shortly afterward the Chairperson of the ICT Advisory Council, Avinash Meetoo, emailed saying that the Mauritius Research Council would like to have us as panelists for a discussion on creativity and innovation among youth. It was decided that three members of the ICT Advisory Council will be among the panelists, Loganaden Velvindron, Avinash Meetoo and I; while Avinash will also chair the panel.
We needed a group presentation and the great thing about email brainstorming is that it did not require us to meet personally to decide what to present and how. I proposed I'd need a 5-mins quick presentation to talk on creativity and maybe we could have something just running in the background. Avinash proposed a few slides with quotes to just run there while we'd present. He prepared the slides. A Great touch, that work was.
How to manage a full-time job with community activities?
If you'd read this page on the website of the Ministry of Technology, Communication and Innovation, you'd notice that on the council I represent the interests of consumers, purchasers and users of ICT services. Being a council member isn't a full-time job neither a paid one. It's more a voluntary activity that you accept for the sake of sharing ideas that could shape the ICT landscape of the country. I deliberately say "could" and not "would". More on the "functions" of the ICT Advisory Council can be found under Section 35 of the ICT Act 2001. Attending the meetings of the council and related activities/events requires time. How to manage? Support from one's employer helps a lot and I thank La Sentinelle Digital for granting me permission to attend to such activities; be it government or community related.
The seminar
The seminar happened at the Mauritius Sugarcane Industry Research Institute (MSIRI), Réduit. I could only reach there by 13h00 since I had some work-related activity in the morning. When I arrived at the MSIRI, Mr Moonegan from Ceridian Mauritius was presenting "innovation in the ICT sector". The presentation was reaching its end. Right after that there was the lunch break; but I already had lunch, so I only looked for a bottle of water and met a few people around. I met Jay, an old acquaintance from the education & professional training sector; maybe we were meeting after years. We had a nice chat. Then I saw Elizabeth from Turbine Mauritius and we had an interesting chat on entrepreneurship and the local culture. As we were still exchanging ideas, Jessica joined the chat. That was great, I was meeting a lot of cool people after quite some time. Arnaud Meslier, another cool fellow from Microsoft Indian Ocean & Microsoft Student Partners was there and we talked about the recent Global Azure Bootcamp. I also met Vincent and Louis from ICT.io. In short, networking was fun. :D
Then just as we would resume the workshop, Avinash and I discussed a bit about how we'd proceed with the panel discussion. Yes, we were next.
Avinash projected the slides, we had no more than four, and started the discussion about having fun in what we do; while sharing a quote by Einstein that says "creativity is intelligence having fun". He turned to me and asked how do I have fun while working? My answer could not be brief. Being a Linux System Administrator, it often comes to me that I have to explain to people the nature of the work. I replied I started having fun with Linux more than 10 years ago without ever thinking it could have anything to do with my career. Then I find myself landing on a Linux career path and I am still having fun as I did years ago.
Avinash was a good sport as he hosted the talk and triggered discussions in the right direction while we moved through the next three slides with quotes by Steve Jobs, Linus Torvalds and Sheryl Sandberg. I also got to speak about the Linux User Group of Mauritius.
Having an appointment at 16h00, I left the workshop after the panel discussion. It was fun to be there and great to network with fellows.
The post World Innovation Day celebrated by the Mauritius Research Council appeared first on HACKLOG.
I was having a discussion about openSUSE with a colleague when he questioned me on software updates that just run silently in the background. I replied that yes, it's possible, in fact on the command line one may use the --non-interactive flag with zypper.
Otherwise, open YasT > Online Update and at the configuration window select Configuration > Online Update.
As shown in the above screenshot, check the "automatic online update" and finally select "skip interactive patches" and "agree with licenses". You may set the update frequency to daily or weekly, as it suits you. Selecting "delta rpms" ensures that less bandwidth is used as delta packages contain only the difference between the old and new package rather than having to download whole packages every time a software has a version change.
That's it. Your system should now update quietly in the background.
The post Setting up a quiet auto-update for openSUSE appeared first on HACKLOG.
We will be present together with Avinash Meetoo at the world innovation day !