The last day
The last day at the IETF was rather calm. A guy from Europe (Rob) won the Jon Postel award, which is an award given to people who have made significant contribution to the Internet.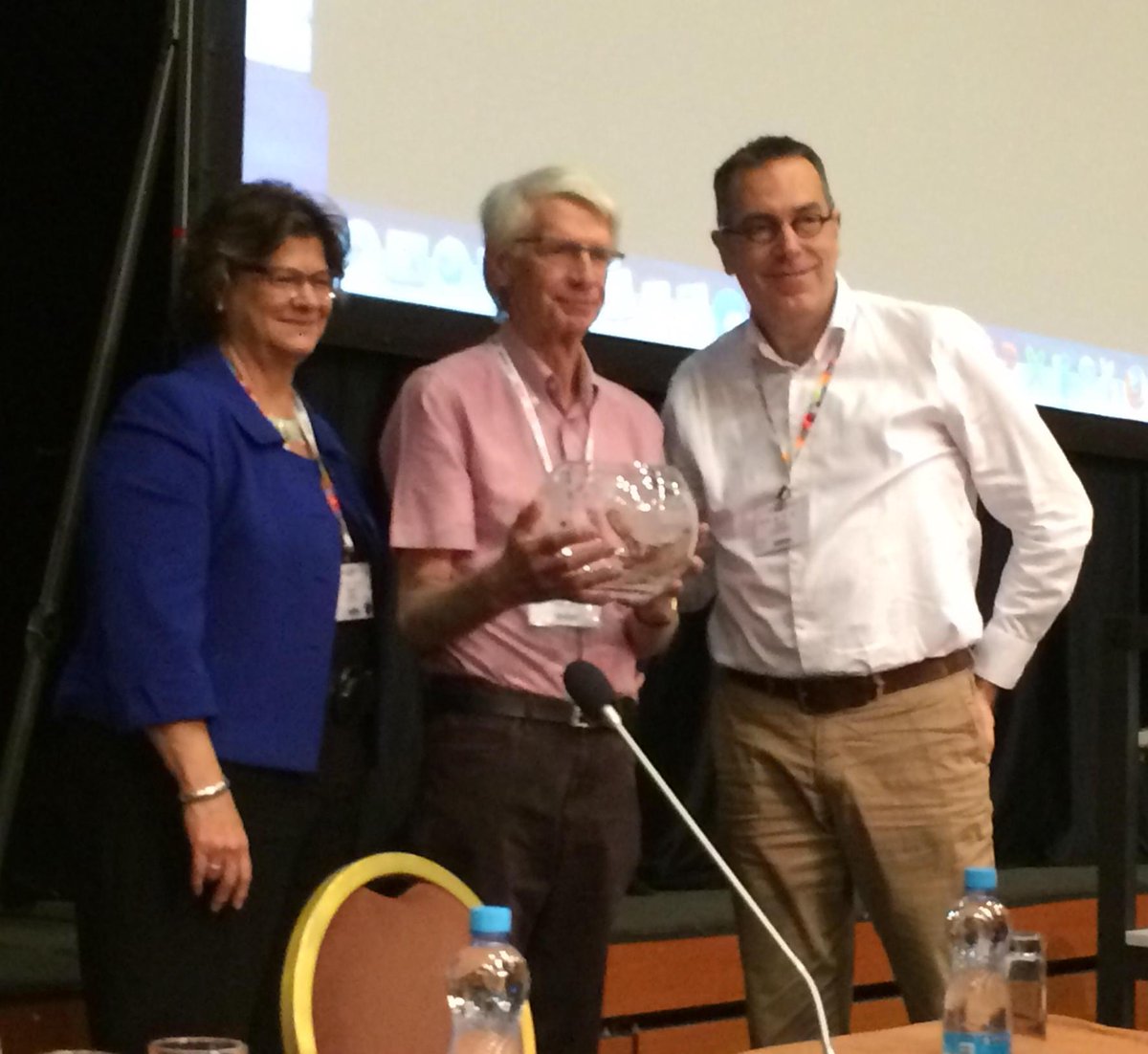 Following Edward Snowden's appearance during the IETF 93, I met Daniel Kahn Gillmor, who works at ACLU. ACLU is The American Civil Liberties Union (ACLU): a nonpartisan, non-profit organization[5][6] whose stated mission is "to defend and preserve the individual rights and liberties guaranteed to every person in this country by the Constitution and laws of the United States
It's interesting seeing Americans taking the NSA to court :) I wish that we could do the same here for some Governmental organizations that do not work in the public interest of Mauritians :-)
Friday was rather calm, compared to previous days :) IETF was a great experience for me. Meeting people, and interacting with them face-to-face definitely helps in helping to move the Internet forward !
--Logan
Taking out my Axe !
I went to the SDN working group in the morning. After that, I moved to the TLS working group. I met Daniel J Bernstein. I thanked him for the liberal version of ED25519 that he made available on the Internet. We were able to integrate it in OpenSSH.
While heading out for beer & food, I met Benno (who was recently promoted to managing director) from NLnetlabs, and we talked about NSD, Unbound & OpenDNSSEC :)
Hacking OpenSSL
Rich and I started hacking OpenSSL a bit to make it a bit more secure. In particular, following the recent DH problems, we performed a security audit for those issues. We bounced patches back and forth, and Rich committed them to the OpenSSL repository :)
Later on, we went out for beer and food with the RedHat folks, and the discussions were very lively in the small indian restaurant.
Fun day :)
--Logan
IETF Day 3
Bob Hinden is known as one of the designers of the IPv6 protocol. As the chair of the IPv6 working group, he overseas much of the current design work. I asked Bob if he could sign my IETF-card, and he did ! Bob was very happy to sign it :)

Next I met Jamal again. Jamal is one of the developers of the Linux kernel, and he's a very funny guy. We talked about the areas that we can improve in Linux. A very interesting discussion, and hopefully, we'll see more work there :)
The next person that I met is Paul Wouters, who works at RedHat. We talked about OpenDNSSEC, and the database issues. I definitely think that we'll see more Open Source stuff there, as I believe that we have some good patches that would be useful to other DNSSEC users out there :)
Last but not least, I delivered a track on IPv6 Security fixing on Open Source Operating Systems, such as CentOS and FreeBSD. I was invited by Fernando Gont, a well-known IPv6 Security expert in the IETF. The discussions, and set of questions were very good. Code is in the pipeline too :) Very rewarding day !
--Logan
A great many people
Day 2 has been incredibly productive and fun ! First I met Dave That who worked on the idea of bufferbloat -- eliminating excessive buffering that impairs services like Skype, Google Videos, Whatsapp, Viber, and quite a few other real-time services. We talked about the issues that the Networking Industry faces and what the expectation of normal users are.

Next, I met Bjoern Zeeb, who is THE FreeBSD IPv6 expert. I met him in the NOC where he helps runs the IETF Network during the IETF conference. Despite being very tired, he keeps working very hard. We discussed about a few IPv6 patches that I had been working on in FreeBSD, and the way forward towards making IPv6 more secure.

The third person that I met is Rich Salz, of the OpenSSL project. He works at AKAMAI, which is the CDN network that caches stuff in Mauritius to make it faster for us when we access content on the web. We spoke a bit about OpenSSL security problems, and the code that I've been working on to make OpenSSL a little bit more secure.

The forth person that I met, and not the least, is IPv6 Security Expert Fernando Gont. He's working on a lot of ideas to make IPv6 better. Tomorrow, I'll be at a side-conference presenting a few IPv6 security problems that I've fixed. It was a very interesting discussion !
First day
As the plane landed in Prague, I decided to explore the surrounding region while in the Taxi. Prague is so beautiful with its old buildings that date back to pre-World War II. See for yourself below:
Next stop: Hotel
I arrived in my Hotel exhausted, but determined to meet up with the various people that I had contacted: I met Michael Tuxen & Randal (Randy) Stewart who were there at the IETF hackathon. Michael Tuxen noticed that I was looking around for familiar people, and followed me when I left the room. He surprised me, and asked me If I was looking for him :) That caught me by surprise :) After exchanging a few words, he invited me to sit at the Hackathon table where other FreeBSD gurus were sitting. I started poking Randall Stewart who is one of the FreeBSD performance gurus when it comes to networking. Randal Stewart was a distinguished engineer at CISCO, and later moved to Netflix. Netflix served 1/3 of the North American Traffic during peak hours ! After the hackathon, I joined Michael and Randal, for dinner ! We spoke about FreeBSD, Netflix, Back to the future, and Star Wars ! I jokingly referred to Randall as "Doc Randall" in reference to the Back to the future Doc Emmett :)
And the Beer ?
With so many friends around, it was inevitable that I was going to taste the czech republic beer. After 2 bottles, I felt that I had enough, and decided to head to my Hotel room. While heading to my Hotel room, I met face to face with an IPv6 legend. More to come soon ...
--Logan